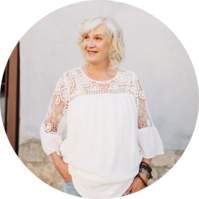 Welcome. I'm Lindsey. If you want a low stress way to get your online course out of your head and into the world... but overwhelm and tech issues are getting in the way, we have to talk.
I love creative problem solving.
I'm an Online Learning Designer & Marketing Specialist. I help business owners bring their expertise online with courses and membership sites.
This can be a long messy process when tackled alone. I have an eight point in depth process that I work through to get to publication.
I've worked as a teacher, a software trainer a marketing executive and an event planner. I have a M.Ed plus 15 years experience developing curriculum at the graduate level. If tech or overwhelm is holding you back from any project that you can imagine for your business,
then please reach out and book a discovery call with me. I'd love to hear about your project.
I am one of the Approve Thinkific Experts. You can check out my profile on their Expert List.